---
Emily is a mama of two. She has a penchant for numbers, spreadsheets, and calculating how much her kids cost her; personal finance is her thing. In her spare time, she creates fancy Excel tables- yes, just for fun. She is currently on maternity leave and has a lot of time for said spreadsheets. When not number crunching or helping people Grow Them Savings, she is fundraising to build health clinics in Nigeria to improve maternal health. Follow along at Urban Departures and The Mama Collective.
---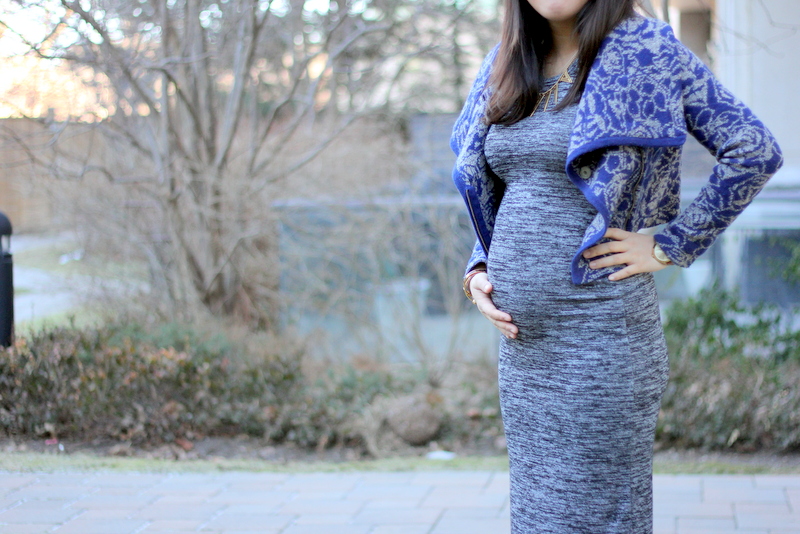 When I was 20 weeks pregnant with my first child, my husband took me on a special date: Babies 'R Us! I had patiently waited to find out the baby's gender before going crazy buying stuff. At Babies 'R Us, we were given a "must have" list of essential baby gear.
"Okay, let's see who can find more things first. Winner gets ice cream?" I proposed to my husband. Pregnancy brought out both my competitive and hungry side. "Game on."
We scattered, running (or, in my case, waddling) up and down the aisles, searching for the essential things to fill our shopping cart or add to the registry. The game lasted all of five minutes.
We quickly became overwhelmed with the number of different products we "absolutely needed." Baby bottles, breast pump, bumbo, breastfeeding cover, breast pads. That's just the Bs on the list.
We need all this?
We wondered.
How are we going to afford all of this?
We halfheartedly scanned a bunch of items and went home to devise a bank heist.
I became concerned with how much raising a baby would cost. According to a USDA report, an average family spends an upwards of $12,000 on child-related expenses in a baby's first year of life. That's a lot of money! Not only that, our household income was about to drop significantly because I was going to spend a year on maternity leave. The increase in annual expenses + decrease in income caused anxiety.
After deciding that the risk of being a incarcerated from robbing a bank was too high, we sat down and had an honest conversation about how we were going to raise our child(ren) from a financial perspective. We wanted to minimize costs where possible, and decided to cloth diaper. We wanted to teach our children to live more simply, and condensed the "must have" list. We wanted to continue living in the city but NOT take on a larger mortgage, so we decided to remain in our condo for a few more years. We wanted to pay for our children's education, and developed a saving strategy.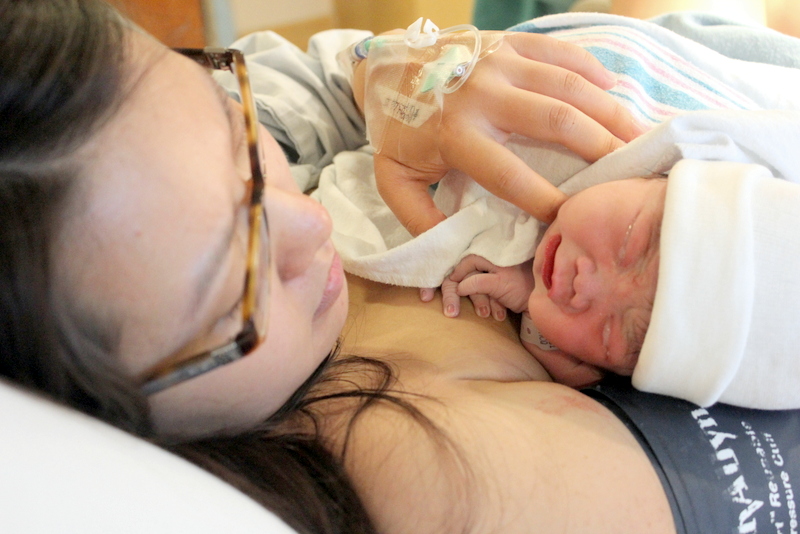 [> There are circumstances or milestones in life that make you reevaluate your current lifestyle. For us, it was becoming parents. We became, or at least resolved to, spend intentionally, save more, invest better, and ultimately, become better stewards of our money.
We consumed as many personal finance books and blogs as we did parenting ones. When Lucas was one years old, we decided to share what we had learned. We started Urban Departures, an online business and blog dedicated to
helping families put their finances in order
. We share budgeting and savings advice and teach families to
grow savings into flourishing investments
.
Having a baby is an amazing life-changing event that has an immediate impact on your daily financial decisions. Here are some money-related tips to consider to help with your finances:
Take lists of baby essentials with a grain of salt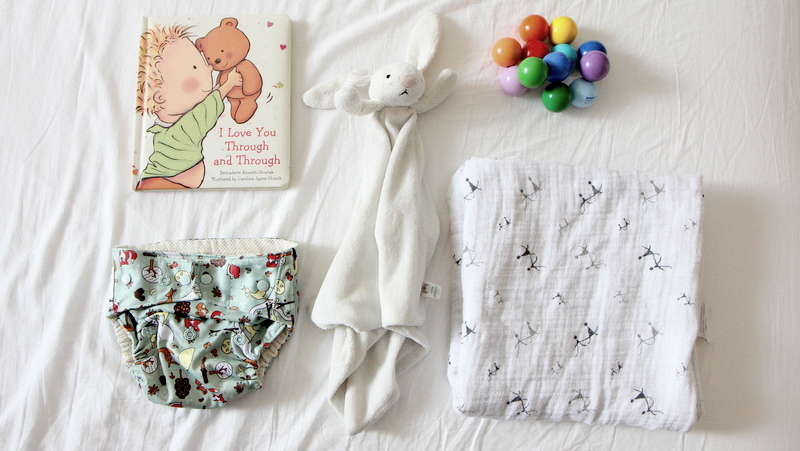 Babies need milk, diapers, basic clothing, a place to sleep, and—if you intend on putting a baby in a car— a car seat. That is all; babies do not need much. Everything else— swaddles, carriers, bouncers, baby monitors, breast pump etc.— is discretionary and fall under what I called the "Nice to Haves." Consider your home, lifestyle and values when you make your list of "nice to haves".
We have a travel crib which I rave about. We use it so frequently, weekly even! In addition to vacations, my kids sleep in the travel crib whenever they nap or overnight at their grandparents. My friend purchased the same crib but didn't use it at all. She co-slept with her baby and was rarely away from home for naps and overnight sleep. What is nice to have is different for each baby and family
Remember there are always cost effective solutions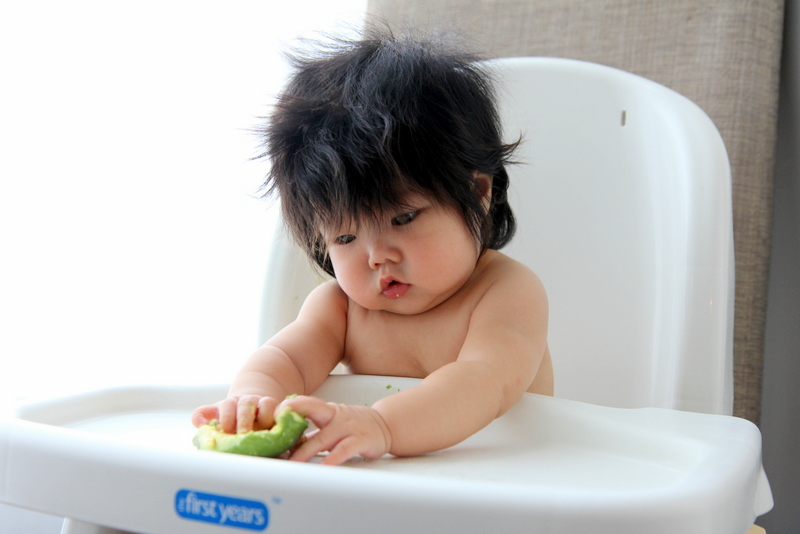 We cloth diaper. Since we were cloth diapering, it seemed kind of silly to use disposable wipes, and so I cut up receiving blankets to make re-usable ones. Since commercial diaper creams affect the absorbency of cloth diapers, I made my own with coconut oil and essential oils. While the original intent was to reduce environmental footprint, the decision to cloth diaper also saved us a lot of money, not only in the cost of the diapers but in diaper-related products as well.
Once you recognize how little a baby needs, you use what is around you to care for the baby. I didn't make baby food for Lucas or Maddy; they eat what my husband and I eat which removed the need for tools (and time) to prepare purees. They skipped the sippy cup and used glass tumblers to consume liquids. I created a makeshift toy mat for Maddy by tying bells to a stool; she would lay on a quilt on the floor and bat at the bells. There are countless ways to save money; it just takes a bit of creativity and resourcefulness.
Start investing in their education now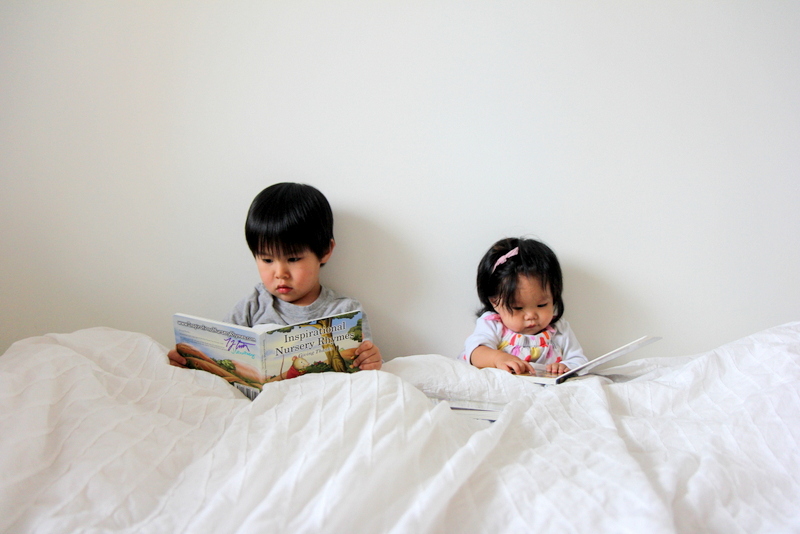 My husband graduated college with over $30K in student debt. It took a couple years of eating basic homemade meals while sitting on the floor of our "minimalist" home to pay off the loan. We'd like to contribute to our children's college education to help them avoid the necessity of a loan. As soon as each of our children received their social insurance number, we started funneling money into their registered education savings plan (RESP). With all long-term investments, it is best to take advantage of compound interest; the longer the money is invested, the more it grows.
An RESP allows you to save and invest tax-free for your child's education.
The Canadian government will match your contribution each year by 20% up to a maximum of $500 for every child.
Every year, we contribute $2500 into our kids RESP. After four years, our son's account has grown to $16,700. Assuming the account grows $3,000 ($2500 from us, $500 from the government) each year, and the rate of return on the investments are 5% annually, he will have $95,000 the year he turns 17.
We are lucky we are able to contribute so much to our children's education fund. While not every family will have the same capability, tucking away $10 a month for 18 years will go a long way. Also, take advantage of the government's contribution; it's like receiving free money.
Plan for emergencies
The last thing you probably want to think of when welcoming new life into your family is, well, death. While writing a will may be the furthest thought from your mind, I think it is important to prepare for every outcome. A will allows you to clearly outline how your children will be taken care of should something happen to you. You can designate a person to care for your children as well as specify how your assets will be managed for your children until they reach adulthood. Not fun, I know, but a will helps protect your children.
Review health insurance coverage
When Madeleine was four months old, we took her to our registered massage therapist (RMT) for a baby massage. As the RMT rubbed her belly, she shrieked with glee and kicked her feet; she really enjoyed it. The RMT explained the benefits of infant massages, which included improved sleep and immune system; she recommended Maddy go see her again. My husband and I laughed at the indulgence of infant massages, but booked another session. You see, I pay into my employer's health insurance benefits which covers massages; the massage was "free" and we were reimbursed for the cost.
Expectant parents should take a close look at their health insurance plan to understand what benefits are covered for prenatal, childbirth, hospital stay and child health related issues. As soon as your baby is born, contact your insurance company to include him or her in your health insurance plan. Using the benefits can minimize costs significantly. For example, the children's prescription medicine is also covered by my employer benefits. Some insurance policies even cover big-ticketed items like breast pumps!
Mo Money Mo Problems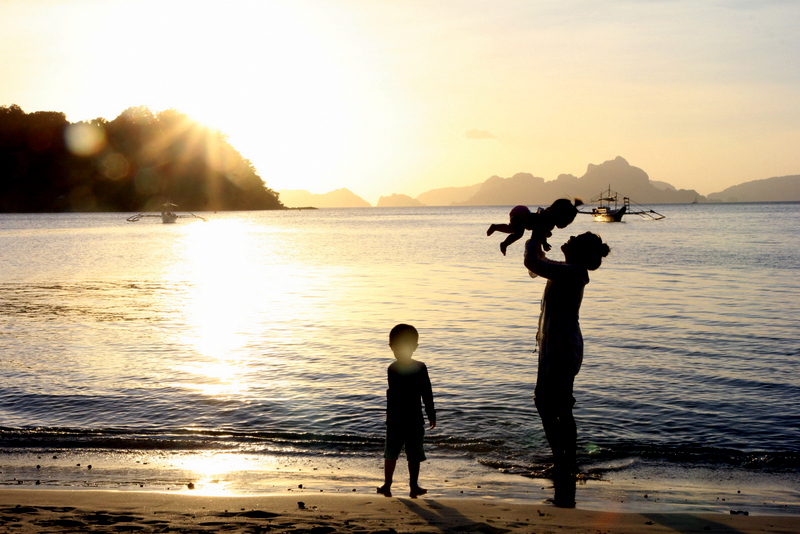 Personal finance isn't the most pressing topic for new parents. I mean, c'mon, the new babe is spitting up left, right and center and won't stop crying, I don't need to worry about how he or she will get through college yet—right? Well, how you manage your money reduces some of that parenting anxiety.
In better managing your finances, you free up cash, time and energy for things that truly matter: your family.
My hope for sharing these tips is to help put your finances on auto-pilot and give you more energy to cuddle and play.
Websites:
Urban Departures
,
The Mama Collective
Instagram:
@emilypteo
,
@urbandepartures
Twitter:
@emilypteo
,
@udepartures